Modular spreader beam manufacturer Modulift has opened a warehouse facility in the Czech Republic, from where it will be able to provide a next day delivery service of its off the shelf products to the European market.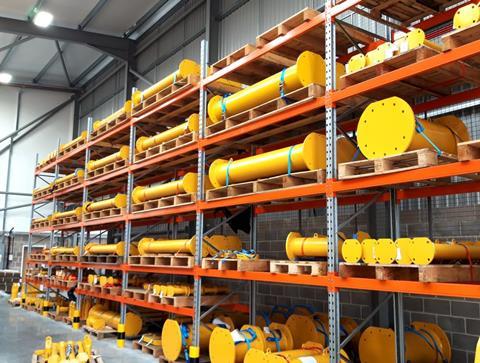 As the European market grows, the demand for Modulift's modular range of DNV Type-approved spreader beams has risen sharply, said the manufacturer. The warehouse facility holds stock from MOD 6 up to MOD 400/600 and CMOD corner units across the range. The CMOD corner units are compatible with the struts from the modular spreader beam system, making this a versatile solution for customers looking to achieve multi-point lifts.
Due to Brexit and the upheaval it has caused, customers who purchase from Modulift's Czech warehouse facility can receive their order next working day, without the worry of Customs paperwork.
John Baker, commercial director for the under-the-jib equipment manufacturer, said: "With a lot of delays at ports not just in Europe but around the globe, this is the perfect time for Modulift to expand by having a warehouse facility that will be able to provide off the shelf products ready and waiting to customers who urgently need them next working day."