Dubai-based MyCrane, the online crane rental start-up, has rolled out a free-to-use online market platform.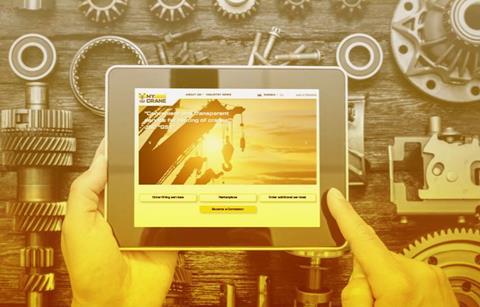 The platform will allow customers to buy and sell equipment internationally through registered listings. MyCrane said that it does not charge listing fees for sales conducted on the marketplace; sellers just need to complete registration to create and publish their advertisements. The marketplace is available for browsing without registration.
Accessed at market.my-crane.com, not only does the site offer a wide variety of cranes, rigging equipment, spare parts and auxiliaries, but also features a job portal for global job vacancies spanning a range of crane-related roles.
"Skilled labour shortage is affecting the crane industry greatly. At our job portal, crane suppliers can find the best people, while at the same time we offer new opportunities for those seeking a career move," said Andrei Geikalo, ceo and founder of MyCrane.
Moreover, the AI and Machine Learning-powered app makes it easy to upload and modify condition reports, eliminating the need for expensive, specialist crane inspections. After purchase, customers are provided crane transportation, insurance and leasing to fund the purchase.
"By increasing the scope of services offered by MyCrane, we can add more value to our global customer base. Whether you need to rent a crane, buy one or even find your next job role – you can do it all at MyCrane," said Geikalo.
The marketplace is supported by the MyCrane Inspections App, which provides real-time reports and high-quality images of the crane listed for sale, and links to the company's crane rental tool, meaning rental providers can post any of their existing registered cranes for sale in the marketplace without needing to re-enter the crane data.