Liebherr has delivered three Liebherr LTM 1120-4.1 mobile cranes to the Iberian Peninsula.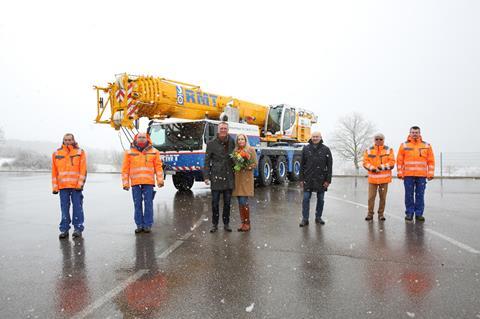 First introduced to the industry at the Conexpo event in Las Vegas, USA, during March 2020, the 120-tonne capacity LTM 1120-4.1 is the most powerful four-axle all-terrain crane on the market, said Liebherr. Since its launch, the manufacturer has been delivering units worldwide and the most recent orders from Madrid's Grúas Aguilar, Barcelona's Quality Grúas, and Transgrua in Lisbon are the first three models to be delivered to companies in the Iberian Peninsula.
"With the LTM 1120-4.1, we at Grúas Aguilar can carry out work for which larger cranes were previously required and which was naturally more costly to use," said Luis Aguilar, owner of Grúas Aguilar. "The new compact four-axle [crane] makes it easier for us to transport and access the construction site."
According to Liebherr, the LTM 1120-4.1 can be used for work on construction sites and in industrial plants, as well as for the assembly and disassembly of tower cranes, in the installation of air-conditioning systems, in work on cruise ships or for the loading of machinery.
Meanwhile, German heavy transport, crane and assembly logistics specialist RMT Albert Regel Logistik has taken delivery of an LTM 1130-5.1 crane from Liebherr, which will replace an old LTM 1120.
The LTM 1130-5.1 has a maximum payload of 130 tonnes and a 60 m-long telescopic boom – 15 m longer than the LTM 1120.