UK-based Osprey Group will expand its fleet of equipment with the addition of an Enerpac hydraulic jack system.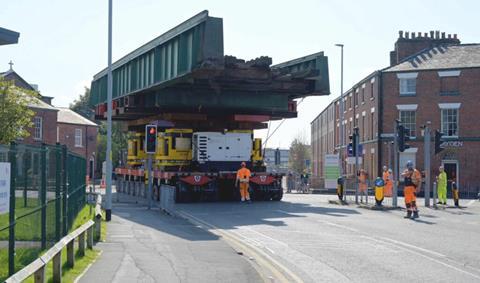 Scheduled to arrive in Q1 of 2023, the addition will allow the UK project logistics and transport engineering company to jack loads up to a height of 10 m with a lifting capacity of 1,000 tonnes. Due to its compact design, larger loads will be moved within a smaller footprint, with the capability to skid assets into final positions or transferred to other modes of transport.
The multi-point, synchronous lifting system is part of Osprey's ambitions to expand its service for clients with special projects. Simon Massey, head of Osprey's heavy lift division, explained: "We're doing more work with clients who have 'special projects' – one-off critical assets, or components of an unusual shape or size or weight that are needed as part of a wider programme of work.
"As demands for efficiency grow, the solution is often greater capability at the same location. We're being asked to consult on and deliver larger, taller, wider critical assets, into the same tight spaces. We're also working with a number of clients who have niche needs – very specific, high value or unusual asset movements – and we expect that demand to increase. To service that need, we've invested heavily in additional lines of SPMTs and support steel work, and the Enerpac system is going to deliver even more in terms of the one-off, innovative solutions for which we're now known."