Italy-based crane rental provider Pompeano Antonio & Figli has taken delivery of its third Demag AC 100-4L all-terrain crane.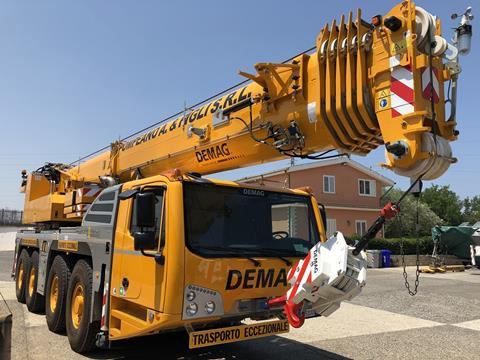 According to the manufacturer, Pompeano Antonio & Figli's fleet consists exclusively of Demag cranes, with lifting capacities ranging from 80 to 220 tonnes.
"The AC 100-4L is the most compact crane of the 100-tonne class with its width of 2.55 m, making it ideal for work in tight space conditions," said Domenico Pompeano, one of the owners of the crane rental company.
The crane was handed over to Pompeano by Demag sales manager Bruno Angaroni.