Austria-based Prangl has ordered two Tadano GTC 1800EX telescopic boom crawler cranes.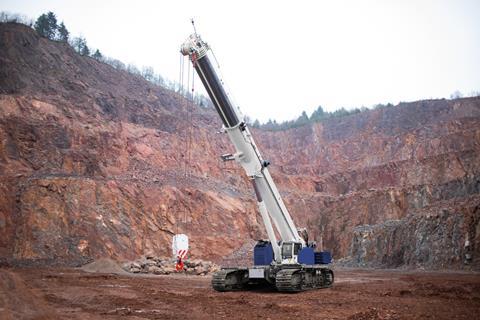 Christian Prangl, general manager at Prangl, said that the crane's 156-tonne lifting capacity was a decisive factor: "Wind turbine towers keep getting heavier and heavier, which of course requires more lifting capacity," he said.
The crane's crawler track width can be configured asymmetrically in a continuously variable manner and makes the crane adaptable to different terrain conditions. Prangl added that the Tadano GTC 1800EX will also enable the company to set up its lattice boom crawler cranes faster.
Prangl continued: "The Tadano GTC 1800EX is a top state-of-the-art machine that is extremely versatile and comes with a whole series of incredibly compelling technical features."
The two GTC 1800EX cranes are due to be delivered during April 2021.