Equipment manufacturer Sany handed over a 4,000-tonne lifting capacity crawler crane to a customer at its factory in Huzhou, China.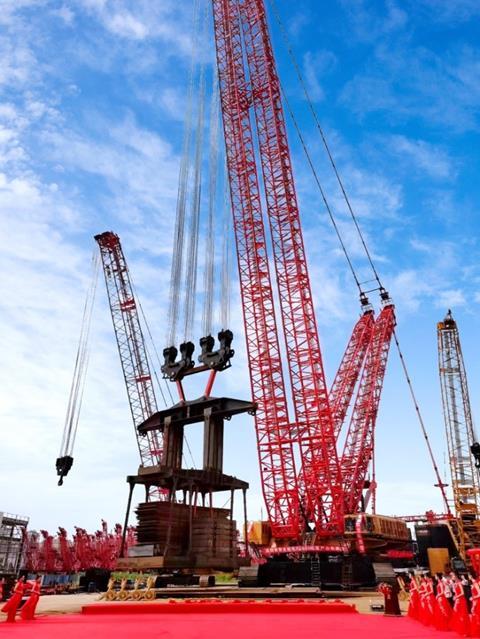 The SC40000A crane has twin lattice booms and features a maximum load moment of 90,000 tonne/metres. It can lift as much as 2,000 tonnes to a height of 100 m.
Sany said the crane is well suited to heavy lifting work for the petrochemical, chemical, marine engineering, nuclear power, and wind power industries.
Following final testing, the SC40000A will be dismantled and transported to the Chinese province of Shandong for work on a nuclear power plant project. The crane will delivered as 150 truckloads.