Sarens has received 16 trailers from MAX Trailer – part of Faymonville Group. The order includes 14 MAX410 flatbed trailers, and two MAX110 low loaders.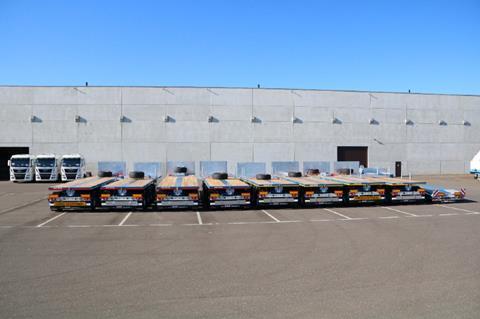 The three and four-axle MAX410 flatbed trailers will be used for the transport of compact counterweights and crane components in large projects.
The three-axle MAX110 low loaders feature an extendable loading platform for maximum versatility when moving larger goods.
Sarens has also placed an order for two five-axle, two seven-axle and an eight-axle low loaders from the MultiMAX range, which offer heavier payload capacities.