German crane rental company Schuch has expanded its fleet with Liebherr mobile cranes with lifting capacities of up to 800 tonnes.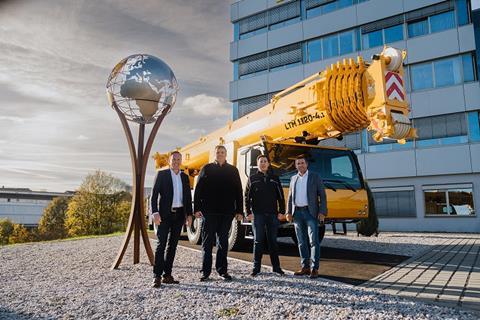 Liebherr said that in 2022, Schuch took delivery of two LTM 1090-4.2s, two LTM 1150-5.3s, one LTM 1230-5.1 and one LTM 1750-9.1.
Schuch also ordered a Liebherr LTM 1090-4.2, LTM 1120-4.1, LTM 1250-5.1, LTM 1650-8.1, and a LTM 1750-9.1, with lifting capacities of between 90 to 800 tonnes. These models are scheduled for delivery this year and 2024.
Tim Schuch, one of the group's managing directors, said: "We will primarily use our new large cranes for the assembly of wind turbines, worldwide. Especially in this class, we are adapting to the constantly growing requirements of our global clientele through these new investments."