Italy-based crane rental service Seghetti has acquired a used 100-tonne lifting capacity Liebherr LTM 1100-4.2 mobile crane.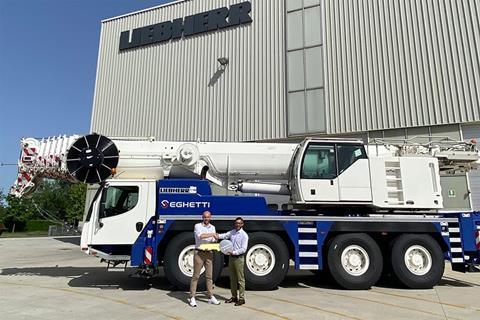 With a 60 m telescopic boom and lattice extensions, the crane can reach heavy lifts of up to 91 m with a radii of up to 58 m. Seghetti selected the model for its large lifting capacity and suitability for use in the construction industry.
Qualified specialists at Liebherr Italia carried out formal inspections and reconditioning works using original Liebherr spare parts and lubricants ahead of the resale to Seghetti. This included an overhaul of the main undercarriage and superstructure components, as well as adjustment and calibration of the control systems.
"We chose a Liebherr crane because Liebherr is a leader in the industry. In addition, the rapid availability of this used mobile crane was an important factor. The LTM 1100-4.2 will enable us to optimally cover the requirements of our market," said Luigi Seghetti, managing director, Seghetti.