Tadano has launched the seven-axle AR-700N all-terrain crane, boasting a maximum lifting capacity of 700 tonnes, for the Japanese market.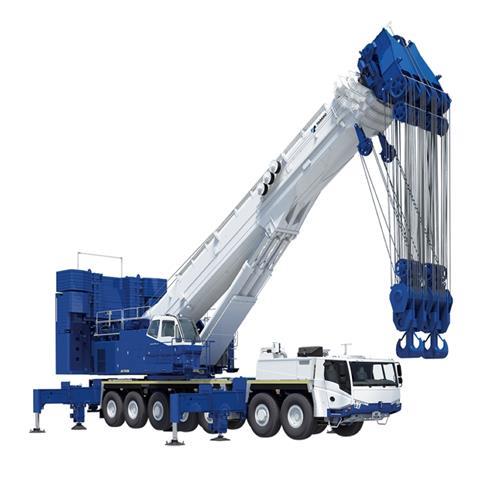 The AR-700N succeeds the AR-5500M, which had a maximum lifting capacity of 550 tonnes. Tadano said that by using new materials it achieved significant weight reductions and improved crane performance by up to 40 percent, whilst maintaining the same dimensions as the AR-550M.
In addition, the crane has been equipped with a four-stage ESP boom with a length of 43 m, replacing the three-stage boom of the AR-550M. "This eliminates the need to assemble the conventional fixed boom when combined with the luffing jib under the same conditions as AR-550M," which reduces assembly time, Tadano said.
The crane is suited to infrastructure works such as bridge erection, general construction, and maintenance works for large plant and buildings.