Verton has selected SpanSet Axzion as its distributor in Germany.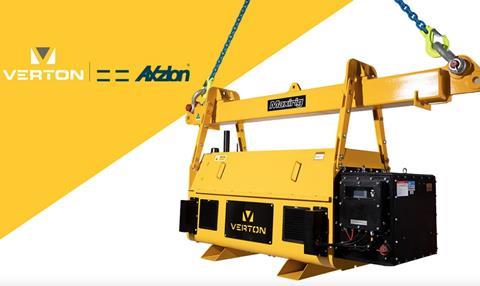 SpanSet Axzion supplies individual custom-made products and solutions for the transport and assembly of wind turbines. Its part of the SpanSet Group.
Joining the company's roster will be Verton's remote-controlled load orientation products. This includes lifting beams and modular SpinPod technology that use gyroscopes and control systems that orientate suspended loads remotely without the need for human-held taglines.
Tim Ekert, ceo of Verton, said: "The possibilities for improved efficiency, control, and safety across SpanSet Axzion's projects are huge. Offshore and onshore projects will benefit from Verton's load orientation technology. No matter the complexity, the suspended load will arrive at its destination in the correct orientation due to the control system onboard our equipment while controlling the load via our remote control, even in the event of sudden wind gusts."