UK contractor Graham Group has begun work to develop the South Bank Quay that will service the offshore wind sector on the River Tees, UK.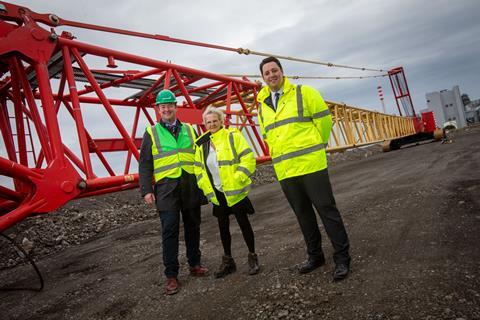 Graham said the heavy lift quay will provide direct access to the biggest wind farms across the world and help position the site as the UK's premier offshore wind hub.
The 1.2 km quay will support GE Renewable Energy's wind turbine blade facility and play a critical role in the loading out and shipping of the 107 m-long blades for the Dogger Bank wind farm, located off the North East coast.
The work will include ripping out the dilapidated concrete and wooden jetties of the former heavy fuel oil farm and tarmac. 2 million tonnes of earth will be excavated create the deepwater berthing facility.
A huge pile-driving crane has been delivered to the site ahead of the installation of three hundred 6 ft (1.8 m) wide, 30 m-long tubular piles that will be pushed into the riverbank to create the 15-acre (6.1-ha) space.