Minnesota-based Duluth Seaway Port Authority has finalised the acquisition of the Duluth Lake Port dock on Rice's Point.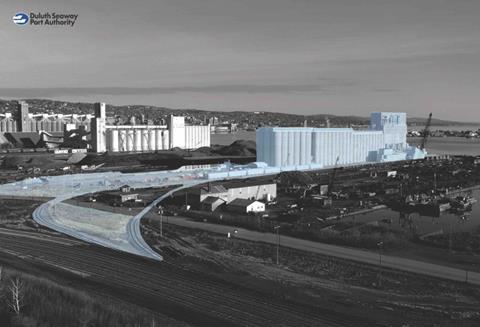 The 7.5-acre (3-ha) Duluth Lake Port dock and 3.5-acre (1.4-ha) slip date back to the 1880s. It is located immediately northwest of the port authority's First Clure Terminal Expansion, separated by the Azcon Metals recycling property. The dock was acquired from TN in a USD950,000 deal that closed December 1, 2020.
The purchase included land, structures, slip and 3,000 ft (914.4 m) of on-dock rail connected to the Clure Public Marine Terminal and the CN Duluth Intermodal Terminal.
The initial Clure Terminal expansion was a long-term project that transformed a dilapidated adjacent dock into a core part of the Duluth Cargo Connect multimodal hub. 2020 has proven to be a record-breaking year for wind energy cargoes at the hub, as HLPFI reported here.
"This second purchase, the Duluth Lake Port dock, has similar potential," said Deb DeLuca, executive director of the Duluth Seaway Port Authority.