All Seas Shipping in Tunisia has transported four locomotive modules from Tunis port to their final jobsite in Casablanca.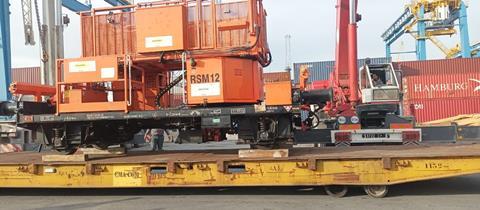 All Seas was tasked with the Customs clearance as well as the lashing of the four engines, in addition to the inland transport of the oversized cargoes.
The move required a police escort to stop local traffic in order for the convoy to pass.
All Seas utilised 130-tonne capacity and 90-tonne capacity cranes for the work, as well as spreaders and associated equipment.