ALS has coordinated the shipment of a Komatsu PC40 excavator machine from the UK to Algeria.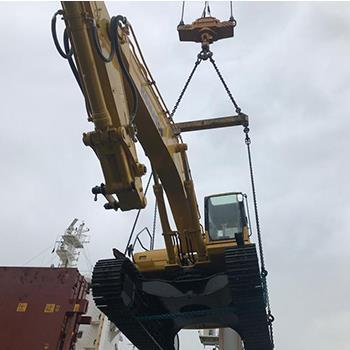 The machine measured 11.6 m x 3.4 m x 3.7 m and weighed 47 tonnes.
ALS's project scope included arranging the pre-carriage to a UK port, as well as the shipment to and road transport in Belgium, where the machine was loaded onto an oceangoing vessel for onward delivery to Algeria.
The excavator is scheduled to take 14 days to reach Algeria from Belgium.