Abnormal Load Services (ALS) has transported 1,705 tons (1,545 tonnes) of drilling rig equipment from Romania to Israel.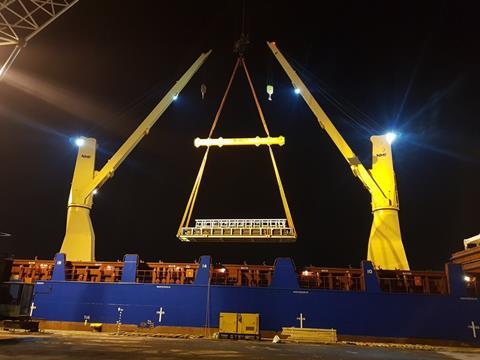 The shipment consisted of 121 packages. Three of the largest pieces measured 16 m long and 4 m wide, and weighed 48 tons (43.5 tonnes).
ALS said that planning for the project began in February 2020, with the original move scheduled for April/May. However, the shipment was postponed due to Covid-19.
Planning operations resumed in September, and the rig was loaded in October with assistance from ALS' local partner, which handled the operations in Romania.