Antonov Airlines has transported a 54-tonne rotor from Accra, Ghana, to Mumbai, India, onboard an AN-124. After urgent repairs to the rotor were complete, the airline once again deployed its AN-124 aircraft for the return flight to Accra.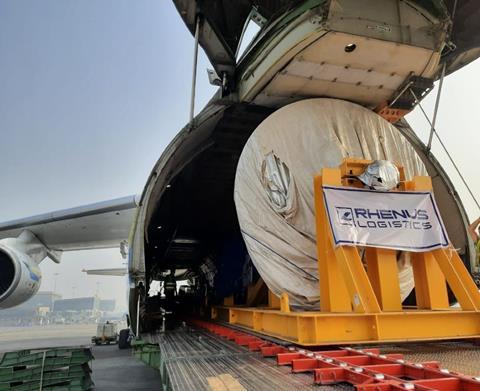 Measuring 10.5 m x 3.89 m x 4.13 m, the rotor was transported to India and back on behalf of Rhenus Project Logistics USA.
The airline used loading equipment designed by its in-house engineering team, while Rhenus arranged for external cranes for loading and unloading operations.
Vladyslav Ishchuk, commercial executive at Antonov, said: "Antonov Airlines showcased its flexibility by providing the AN-124 aircraft on the required dates during an extremely busy period for the customer to minimise any disruption that could have been faced."
Both Antonov Airlines and Rhenus Project Logistics USA are members of The Heavy Lift Group (THLG).