BigLift Shipping has transported two rail-mounted stacker reclaimers from Port Henderson to Port Hedland, Australia, aboard its vessel Happy Dragon.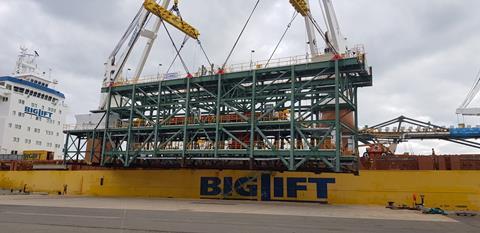 The machines are destined for BHP's USD3.6 billion (GBP2.8 billion) South Flank iron ore project site in the Pilbara region of Western Australia. The stackers deposit iron ore into stockyards for loading, while the reclaimers load the ore onto trains for transport to Port Hedland from the South Flank mine.
BigLift said that its engineering team carried out extensive planning for the operation, including lift studies and 3D modelling, paying particular attention to the two 60 m-long boom sections.