Blue Water Shipping has transported 108 m-long, 65.6-tonne Siemens Gamesa blades that will installed on 14-MW turbines.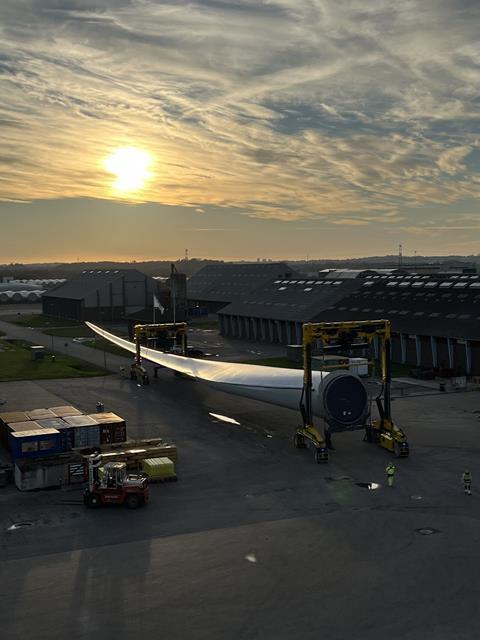 Blue Water managed the loading of the blades in Aalborg, shipped them to Hanstholm on Symphony Provider and unloaded them upon arrival.
The blades are to be used at Test Centre Østerild, a testing site for offshore wind turbines to make it easier to perform measurements, services and adjustments before the turbines are placed offshore.
"We are very proud to be assigned the job, and especially since it is quite a significant milestone to reach. Blades of this length have not been handled before, and this underlines the potential for development within the wind sector," said Patrick Erlandsen from wind logistics at Blue Water.