Fehmarn Belt Contractors (FBC) has contracted Blue Water Shipping to provide services for the construction of a tunnel that will link Denmark and Germany.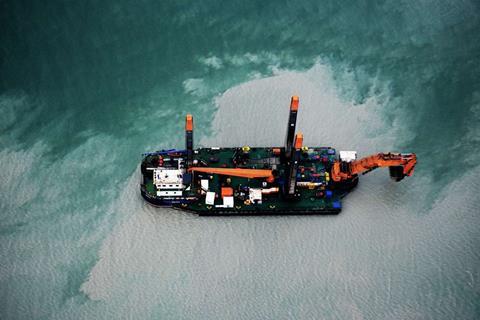 Blue Water has already been providing local warehouse solutions and port services for the project, as HLPFI reported here. As the construction progresses, the company has entered into an agreement with FBC to provide more services.
To facilitate this, Blue Water has opened an office in Rødby, Denmark, from where the Danish side of the tunnel takes its starting point. With this position, Blue Water said it can cover all ports in Lolland and Falster.
Pernille Marcussen, assistant manager, port agency at Blue Water Rødby, explained the company's project scope: "Our agreement with FBC covers clearing of ships, crew change services, documentation and reporting to relevant authorities.
"To shipping lines with ships on the project, we also offer husbandry solutions, which is a flexible service offered to vessels in port and also offshore. In this way, the vessel and staff can save time and costs."
FBC, a joint venture between Boskalis and Van Oord, is responsible for the excavation of a 16 km-long trench in the seabed. The tunnel is expected to be completed by 2029.