Capelle Transports has moved a 410-tonne toroidal field coil to the ITER project site in Cadarache, France.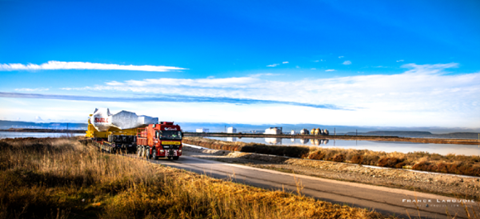 The toroidal field coil 5 (TF5) is part of a tokamak – a cutting-edge system designed to prove the feasibility of generating electricity on a large scale from nuclear fusion rather than fission.
The unit measured 17 m x 10 m x 5 m. It was unloaded from a vessel at the port of Fos-sur-Mer in France by port handling company Sosersid, before being transported a few kilometres by barge.
Capelle then loaded the TF5 onto a Scheuerle K25 modular platform trailer, with an 18-axle configuration and four lanes, for onward delivery to the project site in Cadarache.
Including the trucks and modular trailers the convoy weighed a total of 635 tonnes and measured 51 m x 10 m x 6.2 m.
The transport took place during night-time hours over a period of four days.