Germany-based forwarder Eisele deployed a Tadano 220G-5 crane to lift precast concrete components at the Fuchsstadt wind farm.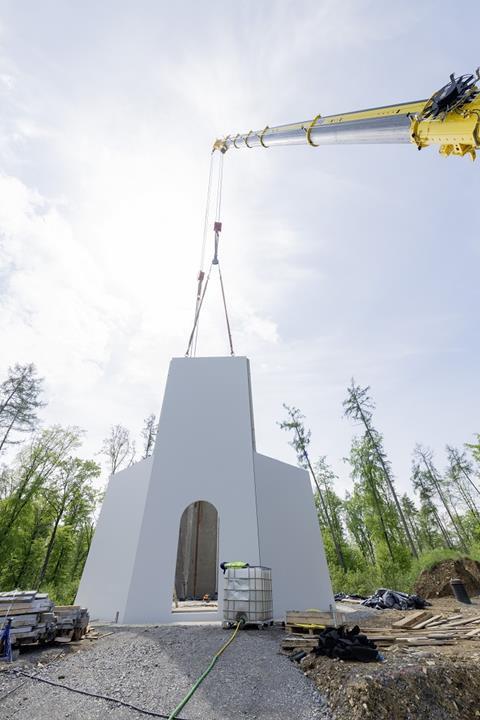 Wind turbine tower manufacturer Ventur commissioned Eisele for the work. The assignment involved the Eisele crew picking up the ground-level prefabricated tower components, positioning them accurately, and later bringing them into the assembly position.
The Eisele team picked up the 25-tonne parts, which measured up to 30 m high, with the main boom of the crane extended to 34.1 m in width and a boom extension of 5.8 m in height.
Equipped with a 71-tonne counterweight and the 8.3-m wide outrigger base, the ATF 220G-5 lifted the concrete slabs over a radius of 16 m and deposited them at the designated place. The 220-tonner then lifted the components into the assembly position.