Global Freight Transit has utilised an Enerpac SBL1100 hydraulic gantry to remove a 470-tonne generator at the Koudiet Eddraouch power station in El-Tarf, Algeria.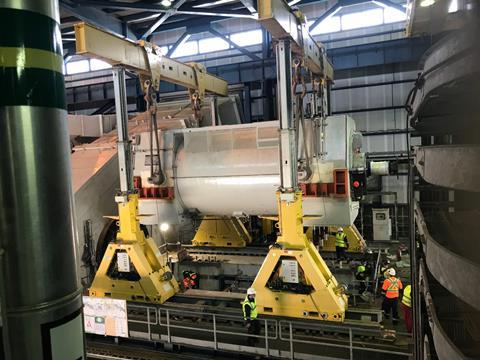 The SBL1100 gantry was used to lift the generator up 4.1 m onto supports, allowing maintenance work to be completed before it was lowered back into its housing.
"The Enerpac SBL1100 is invaluable for this kind of lift where we have heavy loads and limited workspace," said Sofiane Issiakhem, logistics coordinator at Global Freight Transport.
Equipped with three-stage lifting cylinders, the SBL1100 can lift loads up to 12 m high. In terms of capacity, at the top of the first stage the gantry can handle up to 1,178 tons (1,068.7 tonnes).