Erhardt Proyectos has transported cargoes weighing up to 1,000 tons (907.2 tonnes) to the port Avilés, Spain.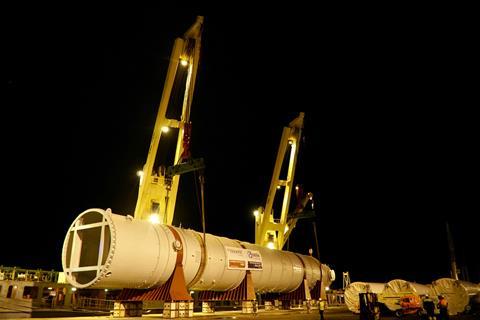 Some of the units, which were manufactured by IDESA, measured up to 67 m in length.
The transport engineering team at Erhardt Proyectos planned and managed the operation, which involved the delivery of the units from the IDESA plant to the port using SPMTs. Once at the port, the cargoes were loaded onboard SAL Heavy Lift's ship Frauke.
From Avilés, the shipment will be delivered to Belgium where the components will be transferred directly onto barges and towed to their final destination.