Erhardt Proyectos has loaded large metal structures at the outer port of Langosteira in La Coruña, northern Spain.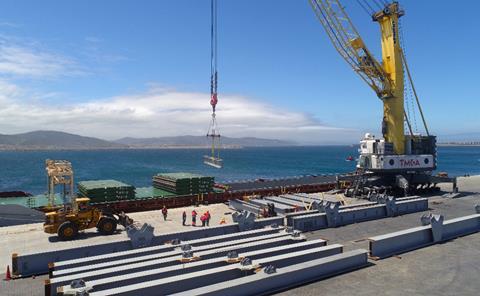 More than 500 components, measuring between 16-24 m in length, are being shipped to the port of Constanza, Romania. The parts, manufactured by Horta Coslada, weigh up to 45 tonnes each and will form part of a railway bridge.
The stowage, transportation and chartering operation has been coordinated by the transport engineering and chartering teams at Erhardt Proyectos.
For the transport to Romania, the metal structures have been loaded onboard the general cargo vessel Kate C.