Express Global Logistics (EXG) has coordinated the delivery of 186 rail coaches from India to Sri Lanka.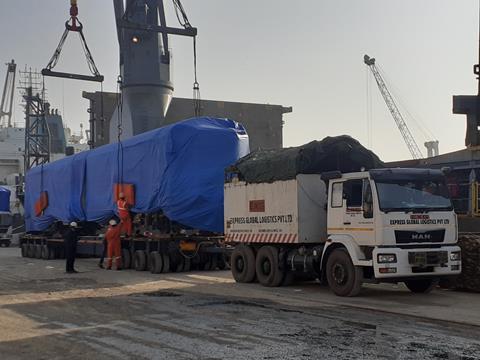 In addition to the coaches, EXG handled driving power cars (DPC) and diesel multiple units (DMU). Cargoes measured up to 20 m x 2.93 m x 4 m, with weights ranging from 34 to 80 tonnes.
The cargoes were exported to Sri Lanka under a memorandum of understanding (MoU) between the Indian and Sri Lankan governments. They were transported from the manufacturing facility to Chennai port for final assembly and packaging, after which they were shipped to Colombo port.
EXG said: "Our seasoned operations and clearance team managed approvals from various government agencies, port authorities and vessel agents to execute the project. Our scope of work included receiving goods at the port, packing, port handling, Customs clearance and delivery under hook.
"EXG leveraged in-house hydraulic axles to support under hook delivery without leaving the hook idle. Thus, we were able to meet the challenging timelines of loading the vessels."
The company created detailed plans 20 days prior to the coaches being moved. This allowed EXG to fabricate the spreaders and saddles for the work.
EXG is a member of the Worldwide Project Consortium (WWPC), representing India.