Express Global Logistics (EXG) has coordinated the transport of over-dimensional cargo from Dahej to Barmer in India.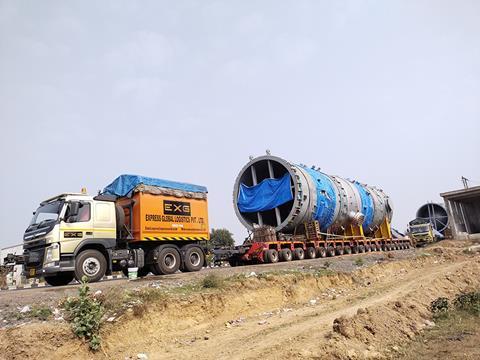 The shipment included two high-pressure drums: a cold separator drum that measured 13.3 m x 6.2 m x 6.6 m and weighed 205 tonnes and a hot separator drum, which measured 23.3 m x 6 m x 6.6 m and weighed 297 tonnes.
Due to a sudden change in weather, with unseasonal rain descending upon the route, EXG had to complete civil work in several areas to ensure the convoy could safely pass.

Along the route, a toll plaza also had to be dismantled to accommodate the height of the cargoes.
EXG is a member of the Worldwide Project Consortium (WWPC).