Italian heavy logistics specialist Fagioli has carried out a lengthening operation of a 135 m-long cruise ship in Palermo.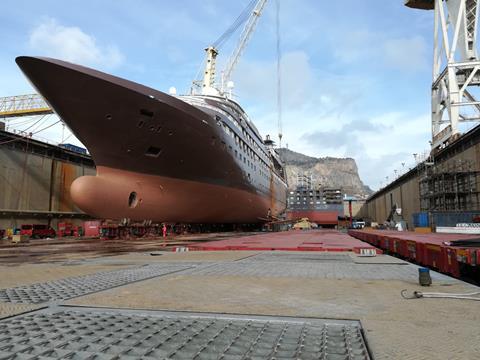 Fagioli deployed 1,000-ton (907.2-tonne) capacity skid shoes, which had been previously positioned under the ship, to move the bow approximately 20 m.
34 axle lines of Fagioli SPMTs were then used to insert the additional section in between the bow and the stern. The bow weighed 3,600 tons (3,265.9 tonnes), and the new section 1,100 tons (997.9 tonnes).
Once in position, the bow was brought back and centred to complete the final assembly of the ship, executed by Fagioli's client.