Austria's Felbermayr has taken delivery of its third Liebherr LR 11000 crawler crane and put it to work on a wind farm repowering project in Burgenland.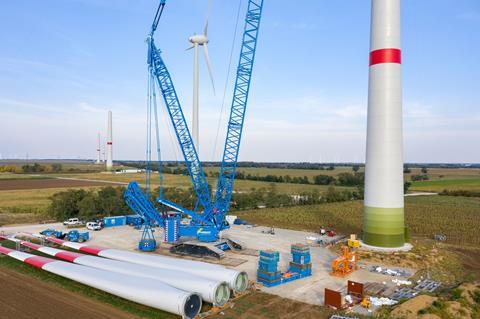 The 1,000-tonne crane, which features a 168 m lattice boom, is being used to replace older and smaller wind turbines with more powerful units. A total of 10 turbines, with rotor diameters of 138 m, are being installed.
The heaviest components are the stator and rotor, with a gross load of around 88 tonnes on the crane hook.
The crawler crane was supplied with all the latest features, including the VarioTray detachable suspended ballast and the V-Frame hydraulically adjustable folding frame. Felbermayr has already placed an order for another large Liebherr crane in the form of an LR 1800-1.0, which will be delivered shortly.