KGE Baltic – member of the Project Cargo Network (PCN) – has transported a Liebherr LTM 1090-4.2 and spare parts from a Tengiz oilfield site in Kazakhstan to Dordrecht, the Netherlands.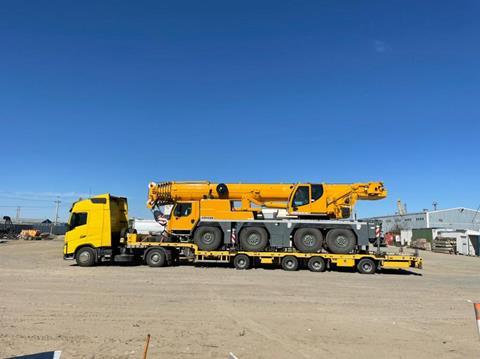 The crane measured 13.4 m x 2.6 m x 4 m and weighed 48 tonnes. KGE arranged a lowbed trailer with ramps to transport the crane, while the accompanying parts, which included counterweights, were loaded onto a standard truck.
The delivery of the crane required a multimodal solution (road-sea-road) via the port of St. Petersburg in Russia. The rest of the equipment was moved by road via Lithuania.
KGE said that the main challenge was delivering both loads to the Customs in the Netherlands simultaneously.
In a separate project, fellow PCN member Gebrüder Weiss transported two floodgates from Istanbul in Turkey to Vienna, Austria.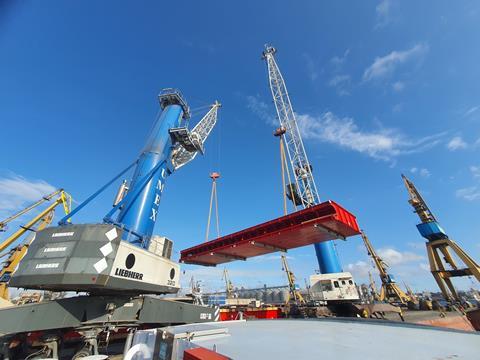 One of the floodgates measured 39.9 m x 8.3 m x 3 m and weighed 142 tons (128.8 tonnes). The other measured 30.3 m x 8.3 m x 3 m and tipped the scales at 116 tons (105.2 tonnes).
The cargo was first moved from the factory to Derince port in Turkey on SPMTs and loaded onto a chartered vessel to Constanta in Romania. From there, it was loaded to a river barge for the journey to Vienna.