Goodrich Central Asia has transported six power generation units from the USA to Atyrau, Kazakhstan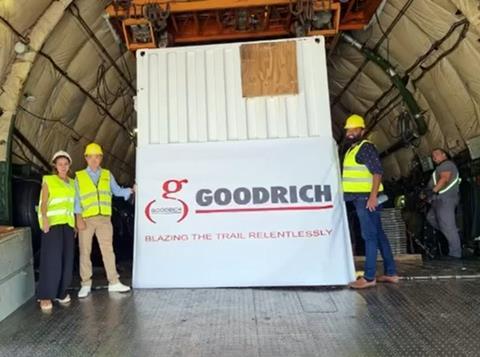 The units weighed roughly 240 tonnes and were urgently needed at the oil-producing plant to ensure there were no interruptions to the energy supply.
"Our client needed us to design a solution which required the units to be collected from multiple locations across the USA and delivered to their site in Atyrau within a week", explained Sanju K. Mani, general manager at Goodrich Central Asia.
Goodrich said that the Antonov Airlines AN-124s were ideal for the cargo specifications. The units were loaded onto two aircraft at Baltimore Airport. However, as the airline would not fly into Kazakhstan an alternate routing needed to be devised.
The shipment was instead delivered to Istanbul Airport in Turkey. From there, the cargo was transported via Georgia and Azerbaijan to its final destination in Atyrau.
Goodrich Central Asia is a member of the Project Cargo Network (PCN) in Kazakhstan.