Beijing-based Haihua Industry Group utilised MyCrane's online crane rental platform to source a 400-tonne capacity crawler crane to install three columns at a refinery.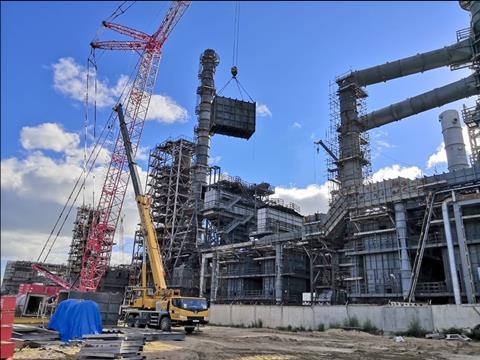 The 22.8-tonne column sections needed to be lifted at a 28 m radius and 77 m height. After receiving a range of comparable commercial offers, Haihua awarded the lifting contract to Sinopec Heavy Lifting and Transportation, which proposed a Sany SCC4000A crane in a super lift configuration.
Using the MyCrane platform, Haihua Industry Group was able to select a crane already located in the same region as the jobsite. MyCrane said that this generated savings of 30 percent compared to other quotes.
MyCrane founder and ceo, Andrei Geikalo, said: "In our initial discussions, it became apparent that most contractors known to the client were unable to meet its requirements, particularly in relation to site space and budget constraints. Fortunately, the client was able to use the MyCrane rental platform to quickly access a range of additional suppliers who were able to propose different options, and then award the project to their preferred contractor based on technical and commercial criteria."