Hareket has installed 63 Nordex turbines at the Syvash wind farm in the Kherson region of Ukraine.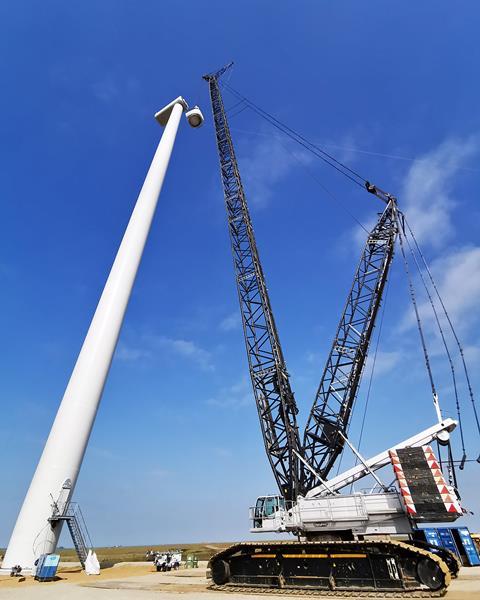 According to Hareket, it is the largest energy investment in the country and will have a capacity of 250 MW.
Hareket utilised two Demag CC 2800-1 crawler cranes with a lifting capacity of 600 tons (544.3 tonnes), and six mobile cranes ranging in capacity from 100-220 tons (90.7-199.6 tonnes) to install and erect the turbines, which had a hub height of 120 m.