Türikye-headquartered engineered transport and heavy lift specialist Hareket has provided crane services to support the Hassyan coal-fired power plant in Dubai, UAE.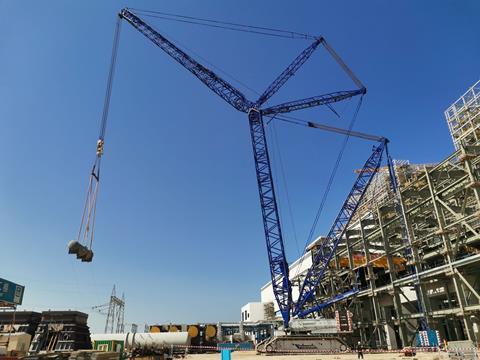 Hareket has handled the assembly and disassembly of a generator, transformer, intermediate pressure (IP) turbine, high pressure heater, feed water tank, tube bundle, condenser neck and five other items at the site.
The company deployed a 1,250-tonne CC6800 crawler crane as well as 250-tonne and 160-tonne mobile cranes for the 397-tonne generator and other loads in the project.
According to Hareket, this project will increase the capacity of the Hassyan Energy Complex, which has been converted to run on natural gas instead of coal, to 2,400 MW. The project will be fully operational in March 2023.