Hareket has discharged and transported an overhead crane in Turkey.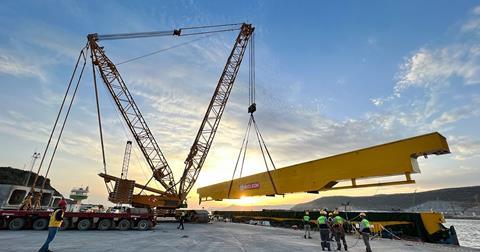 The crane will be used at the Mersin Akkuyu nuclear power plant. Hareket was responsible for handling two pieces that weighed 145 tonnes and two pieces weighing 45 tonnes, each measuring 58 m long.
The cargoes were discharged from barges for road transport to the site.