Hareket Heavy Lifting and Project Transportation has moved two passenger ships, weighing 6,200 tonnes each, to floating docks at the Tersan Tersanecilik's shipyard in Yalova, Turkey.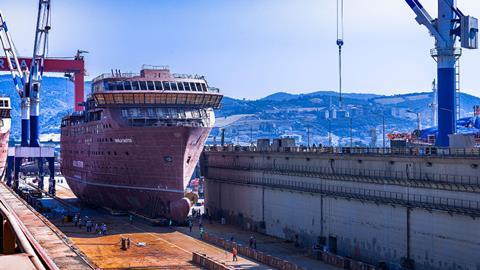 Each passenger ship measured 124 m long by 22 m wide and needed to be moved 250 m from the shipyard area.
According to Hareket, the move required 200 axle lines of SPMTs and conventional hydraulic modular trailers.
It took four days to move the ships, which will be named Havila Capella and Havila Castor and delivered to Havila Kystruten.