Jan De Nul has installed 1,200-tonne bridge section of the Suzan Daniel Bridge over the Brussels-Scheldt Canal in Brussels, Belgium.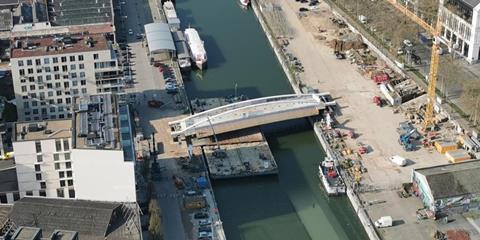 The canal was blocked to allow Jan De Nul to drive the 60 m-long, 13 m-wide bridge section onto a pontoon. The pontoon was then transported to its installation location near the Vergote dock. There, Jan De Nul installed the bridge on piers.
In the coming months, Jan De Nul will build the concrete abutments on both sides of the canal and connect them to the central bridge section.