The port of Leith in Scotland has utilised its bespoke renewables storage facility to handle eight onshore wind turbines for the 16 MW Howpark wind farm.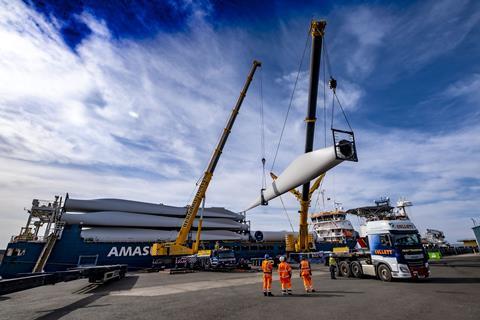 The turbines arrived at the port from Esbjerg in Denmark onboard the vessel EEMS Dublin. The shipment included 64 turbine components, including blades and tower sections.
These units were offloaded using the port's lifting equipment and transported to the renewables storage yard by heavy transport specialist Collett & Sons.
Kenny Williamson, deputy port manager at the port of Leith, said: "Working with the team at Collett, this ensures that we are able to move the large parts safety from the quayside to our new renewables laydown area. It is an exciting time for the port as we focus our attention on creating our renewables hub for offshore projects too."