Mammoet has dismantled a tower crane as part of a restoration project in Edmonton, Canada.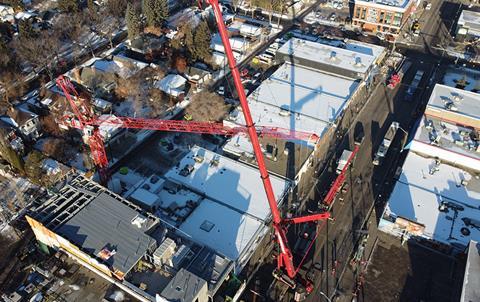 The tower crane had lifted more than 1,000 cu m of concrete as part of the restoration of the Roxy Theatre in Edmonton, Alberta. Mammoet deployed an LTM1400 to dismantle the crane onsite.
The crane removal was carried out over three days across a weekend to reduce traffic disruption. Mammoet also deployed an LTM1055 to disassemble and load components onto trucks.
Chandos Construction contracted Mammoet for this dismantling project. David Barnes, general foreman for Chandos Construction, said that the tight space onsite made pre-planning important for the operation.