The Jacksonville Port Authority (Jaxport) has supported a large-scale deployment of US military cargo at its Blount Island Marine Terminal.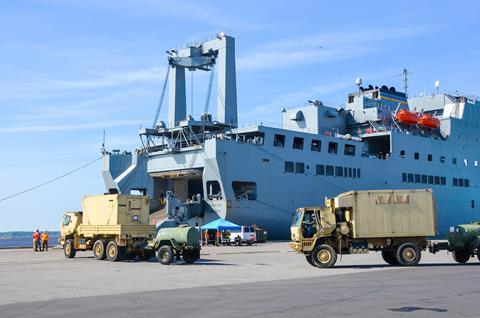 In cooperation with stevedores from Portus, 750 units of tactical vehicles and other equipment were loaded onboard the naval ship USNS Bob Hope. The equipment will be used in the multi-national training exercise Defender-Europe.
Vessel loading operations were organised by soldiers and civilians assigned to the Blount Island-based 841st Transportation Battalion, in coordination with operations officers assigned to the 597th Transportation Brigade at Fort Eustis, and cargo specialists with the 1st Military Sealift Command from Puerto Rico and the Florida Army National Guard's 53rd Infantry Brigade Combat Team.