Antonov Airlines has transported 40 tonnes of mining equipment from Vatry, France, to Comodoro Rivadavia, Argentina.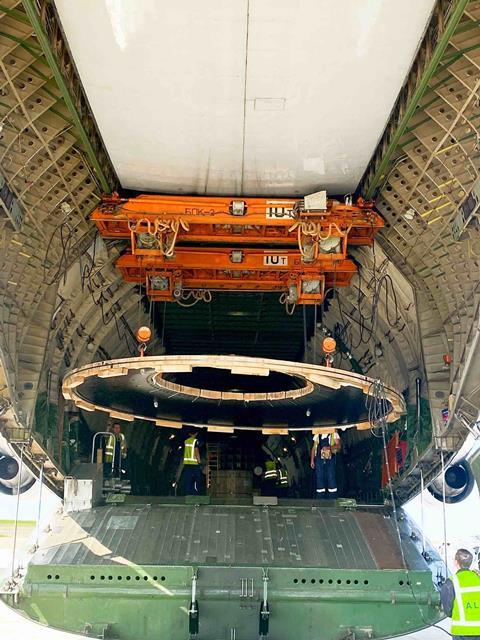 The oversized cargo, which included a large semi-autogenous grinding (SAG) mill head, were split into four sections, and transported on an AN-124-100 aircraft chartered by Dynami Aviation.

"Airfreight was the only way to safely transport this mining equipment and remain within the customer's timeframe to limit any impacts on mining operations," said Jérémy Sigault, operations manager at Dynami Aviation.
Antonov Airlines' AN-124-100 was chosen for this project because of its ability to accommodate more than 700 cu m of unusually shaped cargo.
"The four pieces of cargo were loaded and unloaded using the AN-124-100's onboard cranes and will be used in the creation of new tunnels at a mine near to Comodoro Rivadavia," explained Olha Danylova, commercial executive at Antonov Airlines.
The journey took two days via Sal, Cabo Verde, where there was a crew rest and refuelling stop, and a second technical stop at Viracopos, Brazil.