XLProjects (XLP) member Intermodal Forwarding has transported an asphalt plant from Spain to Colombia that will support the construction of several highways in Bogota.
The Madrid-based construction company Sacyr contracted Intermodal Forwarding for the move. A ro-ro vessel was used for the large units, which were stowed on Mafi trailers. The other units – such as pipes and rails – were shipped onboard a containership.
Meanwhile, Project Cargo Network (PCN) member EZ Link delivered out-of-gauge (OOG) cargo from Kaohsiung port in Taiwan to Shanghai port in China. The cargo consisted of bolt forming machinery and was packed in a case that measured 7.12 m x 3.7 m x 3.24 m and weighed 48 tonnes.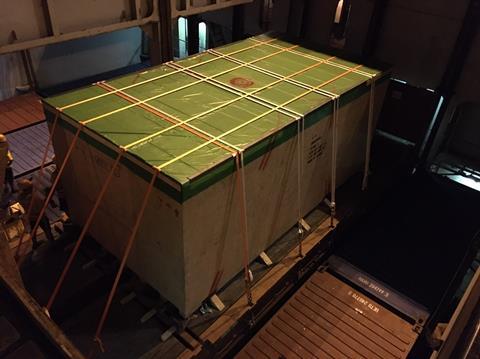 In a separate project, PCN member in Vietnam, Cuchi Shipping, handled a shipment of 921 tons (835.5 tonnes) of steel structures. The cargo was trucked from the factory in Nhơn Trạch to Phú Mỹ port, before being loaded onto the vessel for sailing to Callao, Peru.