Omega Morgan used its Hoist FR 40/60 forklift to assist a client with moving metal fabrication equipment in Boise, USA.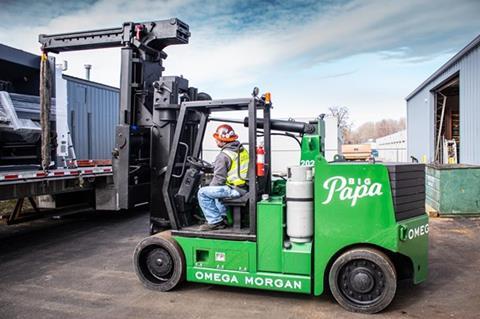 The customer was due to receive a press break and shear, each weighing 12.7 tonnes. To move the components, the client required a forklift that had both the capacity to lift the machines off the delivery truck while also being small enough to drive through the doors to the welding and fabrication shop.
Omega Morgan therefore deployed its Hoist FR 40/60 forklift to unload and place both machines into the shop safely.
Omega Morgan handled the project from its recently opened Boise facility, with assistance from its team in Portland.
The company said: "Our customer was very pleased with the quick and efficient work, and so are we — happy to be up and running in the Boise area, and to have created a new partnership going forward."