Omega Morgan recently engineered a solution to help repair a parking deck in downtown Portland, USA, that was damaged during rioting.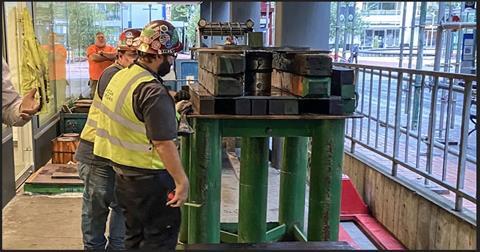 Howard S. Wright, a construction company based out of Portland and Seattle, needed assistance to replace the damaged bearing pads that sat between the structure's concrete girders and corbels they rested on.
The Omega Morgan team used its 100-ton (90.7-tonne) jacking system to lift the concrete girders. Great caution was taken to prevent any further damage to the upper story of the garage.
Omega Morgan originally scheduled the work to take place over two separate sessions. However, the work was complete in a single evening.