Earlier this year, UK-based project logistics specialist Osprey coordinated the transport of a reactor pressure vessel for EDF's Hinkley Point C nuclear power plant in Somerset.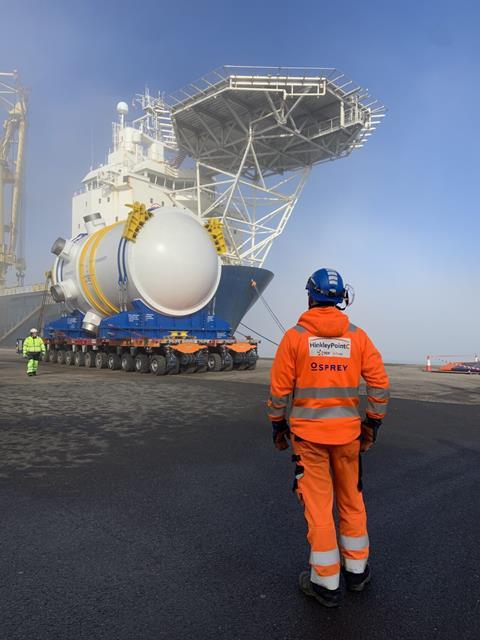 The unit was the first nuclear reactor for the power plant and arrived in the UK in February, as HLPFI reported here. It measured 13 m long and weighed 500 tonnes.
Osprey is a Tier 1 supplier to the landmark UK project, coordinating, engineering and executing the most challenging transport and lifts for the critical assets arriving at the site.
The company noted: "It must be said that, weighing 500 tonnes, the reactor pressure vessel wasn't the heaviest component we have ever moved… But this was the first time in 30 years that a reactor of this enormous significance has arrived in Britain (the last one, also manufactured by the French manufacturer, Framatome, was installed at Sizewell B in Suffolk)."
The unit first arrived in the UK at Avonmouth Docks. Osprey's barge team then transported it to Combwich Wharf ahead of the final leg of the journey – the 7.4 km trip from the wharf up to the main construction area.
It will now be stored until it is installed in the reactor building.