EZ Link and Noatum Project Cargo – members of the Project Cargo Network (PCN) – oversaw the handling and delivery of 36 units of cable drums from South Korea to Taiwan.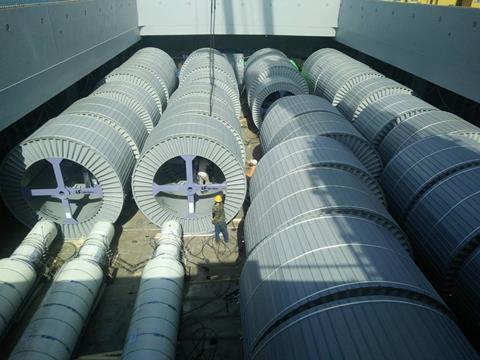 The largest drums measured 3.75 m x 2.35 m x 3.78 m and weighed 16 tonnes.
The cable drums were shipped from Masan in South Korea onboard a breakbulk vessel. Willie Teng at EZ Link in Taiwan said the project team arranged Customs clearance before receiving the cargo under hook at the port.
The cable drums were then transported to the port's temporary storage area. From there, lowbed trailers carried the drums to the job site in Changua, Taiwan, where forklifts were used for the offloading operations.