Van der Vlist has transhipped 5,000 tons (4,535.9 tonnes) of steel pipes in Moerdijk, the Netherlands.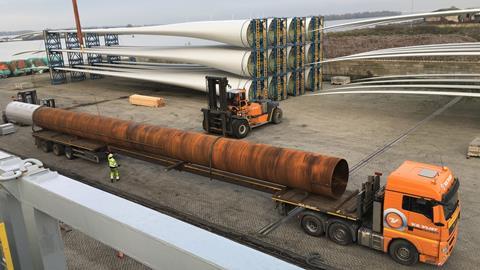 The pipes varied in length, with some units measuring up to 60 m. The heaviest pipes tipped the scales at 40 tons (36.3 tonnes).
Initially transported on Van der Vlist's extendable trailers from the manufacturer's facilities, the pipes were then shipped out of the company's deepsea terminal in Moerdijk.