Polaris Shipping Agencies has handled a breakbulk shipment of seamless steel tubing at Al Hamriya port in Dubai, the UAE.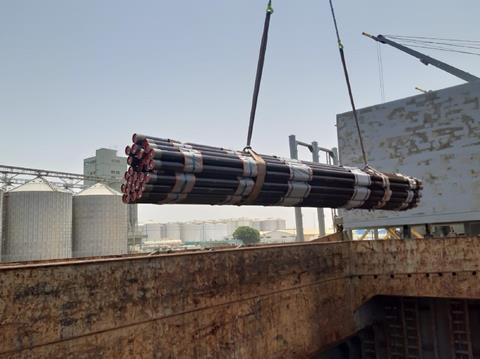 The shipment, which amounted to 2,100 freight tons, was received in multiple lots and stored in the Polaris storage yard for inspection by appointed independent surveyors for any damages before delivery.
Polaris said it oversaw the local handling of the cargo at the port as per the client's strict handling procedures. Its project scope also included receipt of the cargo from under-hook inward vessel, delivery to receivers for necessary lining and modifications and further on-carriage to the final destination via Poti in Georgia.
Polaris is a member of the Project Cargo Network (PCN).