Bolloré Logistics delivered four metro wagons from Tangshan, China to the Guifões depot in Portugal. It is scheduled to receive the next batch imminently.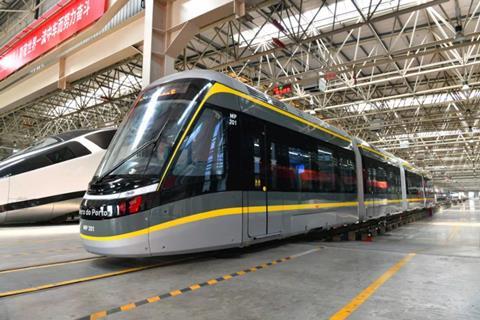 At the end of last year, the first four wagons, which were built by China Railway Rolling Stock Corporation (CRRC), were delivered to Portugal. Each metro carriage weighs approximately 28 tonnes, and the units will play an important role in enhancing Porto's metro network.
In March 2023, Bolloré Logistics Portugal will receive a second batch of train sets, consisting of 16 wagons, at the port of Leixoes. Three more batches of train sets will be shipped to Portugal throughout 2023.
"Considering the long train body, heavy weight, and high value of cargo, our team had to communicate actively with CRRC Tangshan, the shipping line, as well as all our partners within the Bolloré network. Thanks to the support of all teams involved, we were able to ensure the seamless delivery of the cargo to its destination," said Hongbo Sun, managing director of Bolloré Logistics North China.
The shipments are benefitting from end-to-end supervision from the Bolloré's North China team, the Singapore project team's technical advice, as well as the local handling and support from staff in Spain and Portugal.